The Bath Chorus 7 miles Around Bath Walk!
Ticket to Sing!
The pictures above show THE Bath Chorus singing at the Bath Abbey on May 26th
for a Diamond Jubilee Celebration.
Singing in the Bath Chorus is fun. These pictures were taken during April 12 -15th this year when a part of 80 spent a brilliant weekend on the Isle of WIght. The Bath Chorus performed at the Minster Church to a packed audience and the weekend included a workshop led by Grenville and Mark De-Lisser of ACM Gospel Choir fame.

If you have just come to Bath and are missing your Choir then the Bath Chorus would like to meet you. as you will read on our other pages, we are an auditioned choir with a singing repertoire that ranges from Bob Chilcott onwards.
A Marathon Day for Chorus Runners!
Sunday March 11th, 2012
- And Bath Chorus folk were out in force supporting the Golden-Oldies Team that who ran in the Bath Half Marathon. Our picture shows Lizbie Pritchard "flying high" after her run, complete with her medal. Also running - Pete Mosley, Rob Rayner, Fran Hardwick, Simon Kale, Steve Cox, Tony Pickett and Jenny McKim who is a Trustee of the Goldies Charity. Working hard behind the scenes - Abby, Carolyn and Alan Rakes as well as Ian Head who is also a Goldies Trustee. Grenville Jones was unable to run this year, but spent all day walking the course cheering on the runners, wearing the Goldies shirt!
You can see more pictures on the Goldies website and find out more about the Charity that is bringing music to hundreds of isolated and lonely people by clicking here.
*****
Pictured above are a hardy group on a post-Christmas pub crawl ... oops, we mean healthy 5 mile walk!!

******
Looking wet but happy - a selection of the lovely Chorus runners who took part in the very soggy Sunday June 12 Race for Life at Bath Uni supporting Breast Cancer research. Well done ladies, you raised over £1,000 between all of you - brilliant!
******
Simply fabulous St Ives!
55 members of THE Bath Chorus (and 20 plus partners/families etc) had a simply fabulous time in St Ives in April...as you can see from these pictures above. Thanks to top man Neil and the Cornwall Community Choirs and Angela and her lovely Cornwall Boys Choir for a great joint concert at St Ives Guildhall. Special mention to Becky and "Bob" for going in the sea on Friday...the winning rounders team in the BIG Saturday beach game, Dee for her winning limerick, about Mt J ... Neil the best coach driver for miles (Watch the wall Neil!!) and everyone who went .. here's to the next one!

******


Our picture shows Grenville conducting at the HELP 4 HEROES CONCERT - BATH ABBEY with RAF Central Band and The Bath Chorus in March 2011
******
The 2011 Grenville Glitter Ball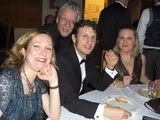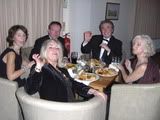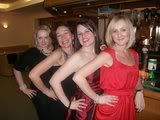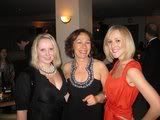 Over 100 people attended the 2011 "Grenville Glitter Ball!" at Lansdown Golf Club on Saturday 8th January. If you are looking for a great live band, then look no further than Soul Station who had everyone on the floor dancing. As you can see a great night was enjoyed by all.


******
The Bath Chorus are a Choir with many social events. Here are Choir members enjoying themselves at various events in December 2010.

Over 70 Choir members will be heading for St Ives in April, singing at The Guildhall, St Ives on Saturday evening April 16th with the Cornwall Boys Choir. If you live in the St Ives area, we look forward to singing for you that night.

******




A small group of Chorus members sang at The Great Hall, Charlton House near Malmesbury before Christmas. The event was sold out weeks in advance and heavy snow did not stop a full attendance on the evening. The concert was in support of Charlton Church funds.

The Bath Chorus return to nearby Minety Church on May 21st for a concert.

******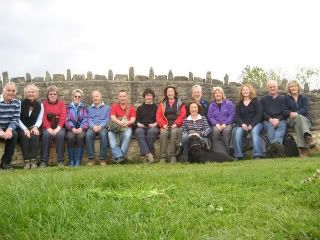 Choir walks are popular with members of G's various choirs - always ending up at a local pub!




The Bath Chorus pictured above.